About us
Wines that speak Belluno
Crodarossa
Where passion becomes wine
The Valbelluna is still a dishevelled and beautiful land, where green is the main feature, with a view of the wonderful Belluno Dolomites.
The sun plays with the fresh mountain wind and summer in this valley lasts almost a breath.
It is here that the red 'croda' of the Pre-Alps becomes home to our vineyards; this is the place where inspiration, intuition and imagination meet a welcoming and passionate family that decides to take a daily gamble by betting on the ancestral vocation of a territory.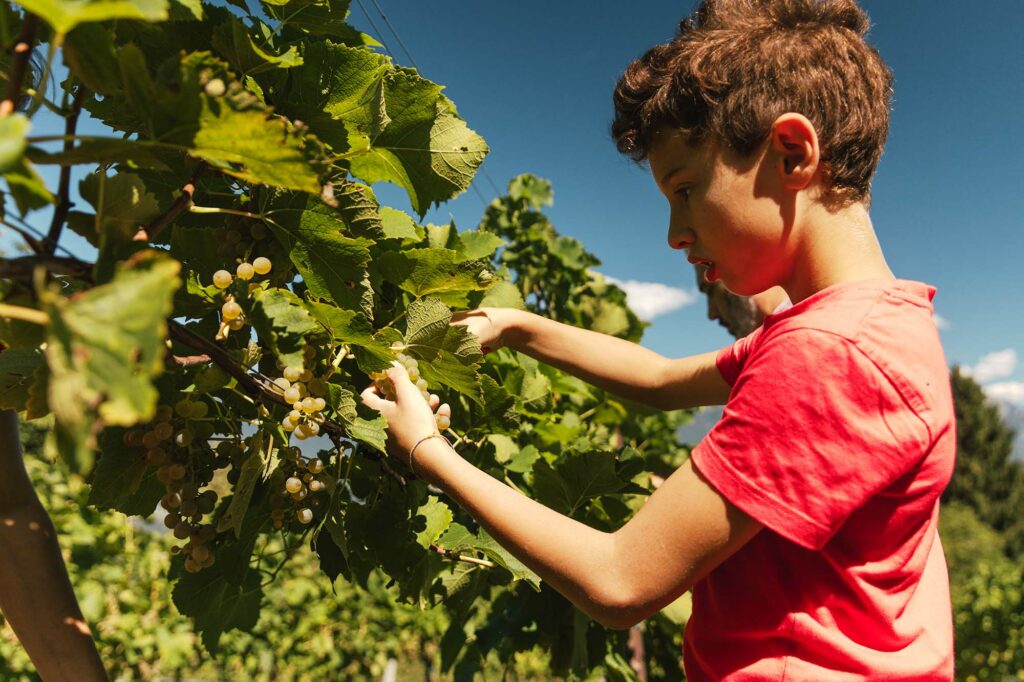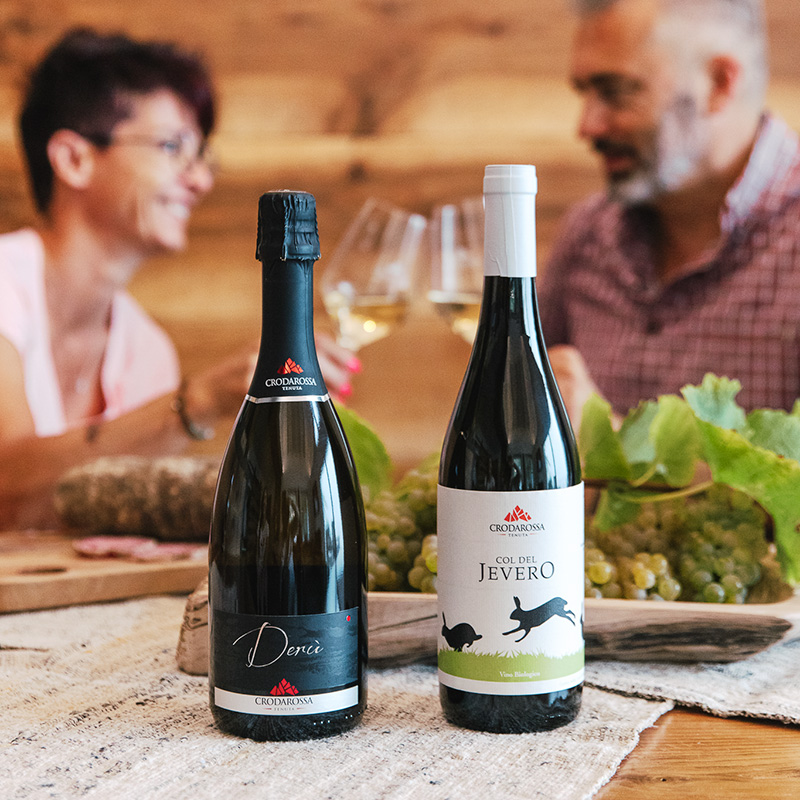 A love with deep roots
Being and living a better planet
An 'escape into the green', a refuge where time regains itself and follows the rhythm of nature is the project born on 23 July 2013 in Colderù.
What Paolo Remini and Alessandro Rigo defined as a beautiful passion, which brought friends and family together around a table to taste and enjoy, soon turned into a real job.
Constant work that requires the energy of the whole family – with Martina, Nicole, Andrea and Glenda – embracing with knowledge and respect those places that are called home.
Tenuta Crodarossa belongs to a network of winegrowers firmly rooted in the Belluno area where tradition is pursued without ever neglecting research and the contagion of the 'new', using the most modern viticulture and winemaking techniques to maximise the expressive power of the grapes.
Sustainability in the field
PIWI Wines
If Crodarossa is a project that speaks of family, roots and passion, it cannot but look to the future with an attentive outlook, writing, with today's choices, the best expected results not only for the winegrowing reality, but also for the environment.
This is why our winery is a member of the PIWI Veneto winegrowers' network, a meeting point for professional growers and enthusiasts that provides the right information on products but above all on the philosophy of greater environmental sustainability, both as protection of farmers and the environment and the end consumer.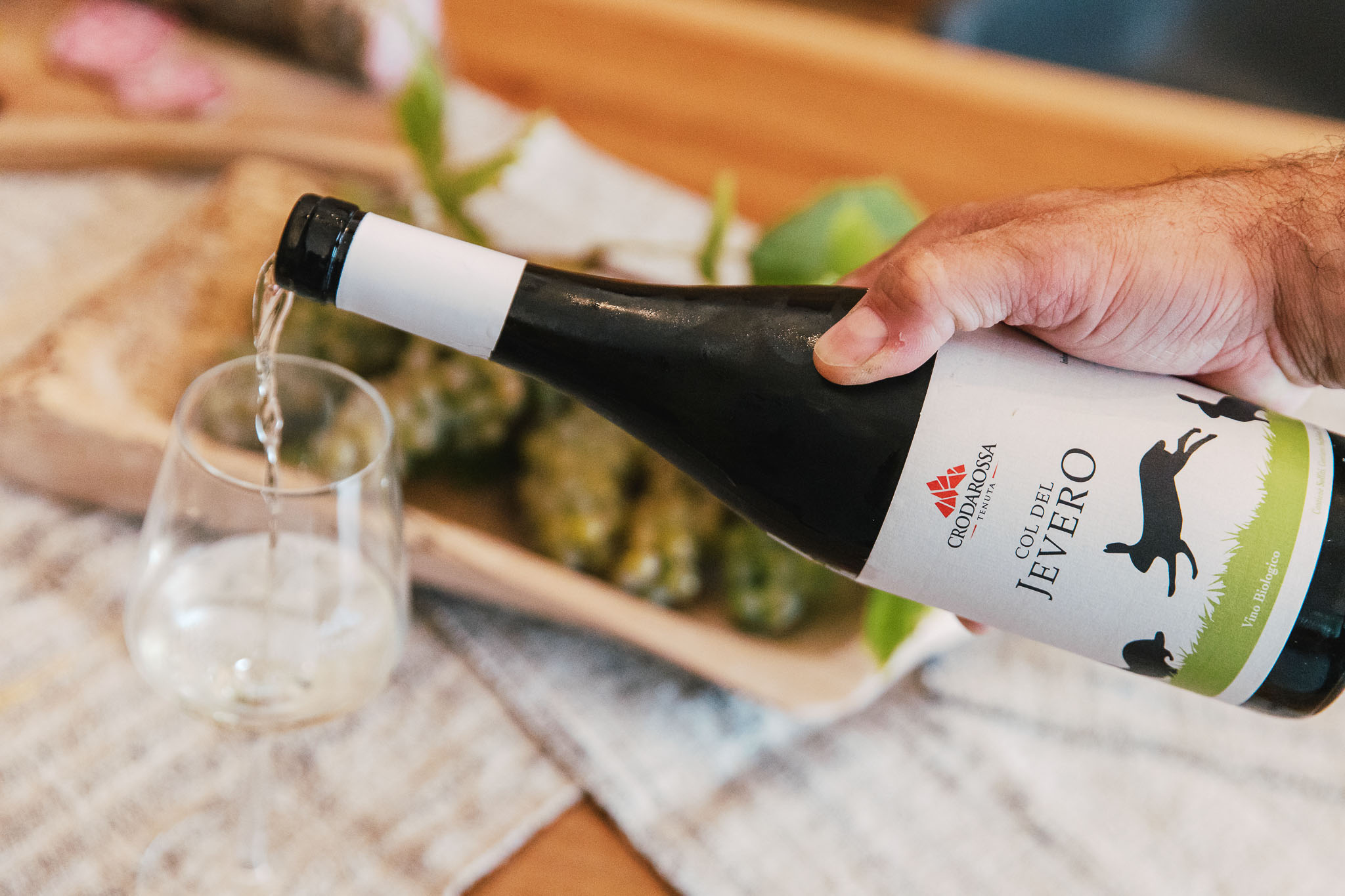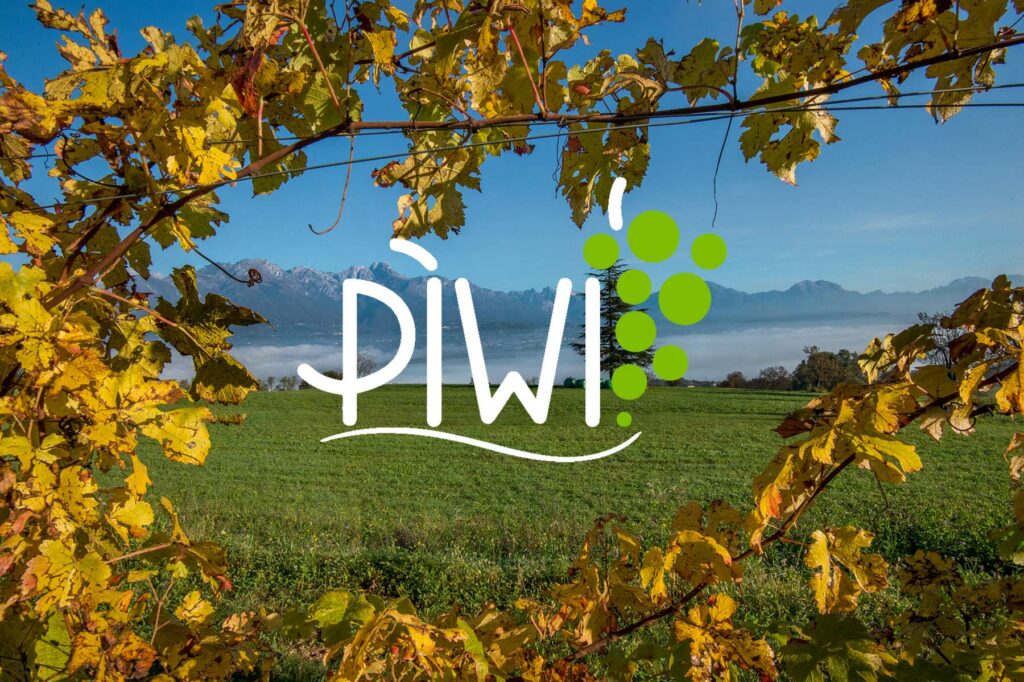 Fungus-resistant vines
Pilzwiderstandfähig
PIWI is the research that goes beyond organic, making it possible to completely or almost completely eliminate fungicide treatments and thus produce wines of the highest quality with total respect for the surrounding environment, reducing not only plant diseases in the strict sense of the word, but also decreasing interventions in the vineyard, with consequent CO2 savings.2.
All our white wines, sparkling and still, come by choice from naturally resistant vines such as Solaris – from which our sparkling wine Brut "Derù" and IGT Veneto "Col del Jevero" are made – and Souvigner Gris – also made into sparkling wine Extra Brut "Vinti3" and IGT Veneto "SASERA".
Medal Wines
Quality and innovation pay off!
Three of our four white labels from resistant vines have been honoured at the annual 'International PIWI Wine Awards'.
VINTI 3
SILVER MEDAL INTERNATIONAL PIWI WINE AWARD 2020
DERÙ
SILVER MEDAL INTERNATIONAL PIWI WINE AWARD 2021
SASERA
GOLD MEDAL INTERNATIONAL PIWI WINE AWARD 2021